K2 Outdoor Annecy shop, bicycle rental, paragliding flight, hiking, ...
The outdoor sports expert around Lake Annecy: bike rental, mountain bike, hybrid bike, electric bikes, paragliding, hiking in the Bauges massif, Haute-Savoie Mont-Blanc
Want to live
an experience...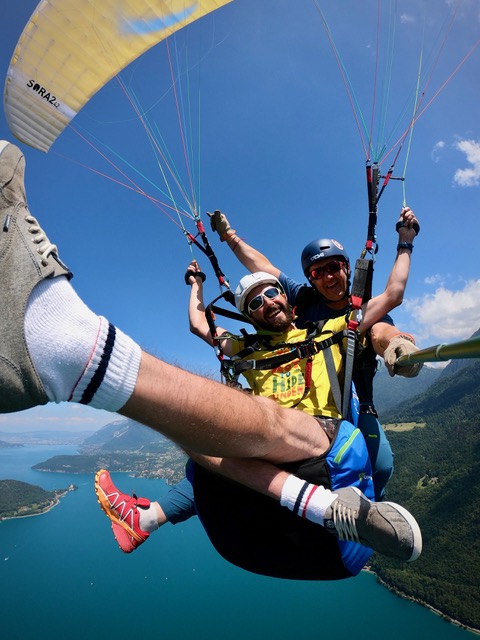 Paragliding over Lake Annecy
Let's go for a flight in an exceptional setting between lake and mountain, in the heart of the Haute-Savoie Alps! Tandem flights for children and adults, group flights, courses, private lessons, ... take off in complete safety to take in a real breath of fresh air!
BOOK A PARAGLIDING FLIGHT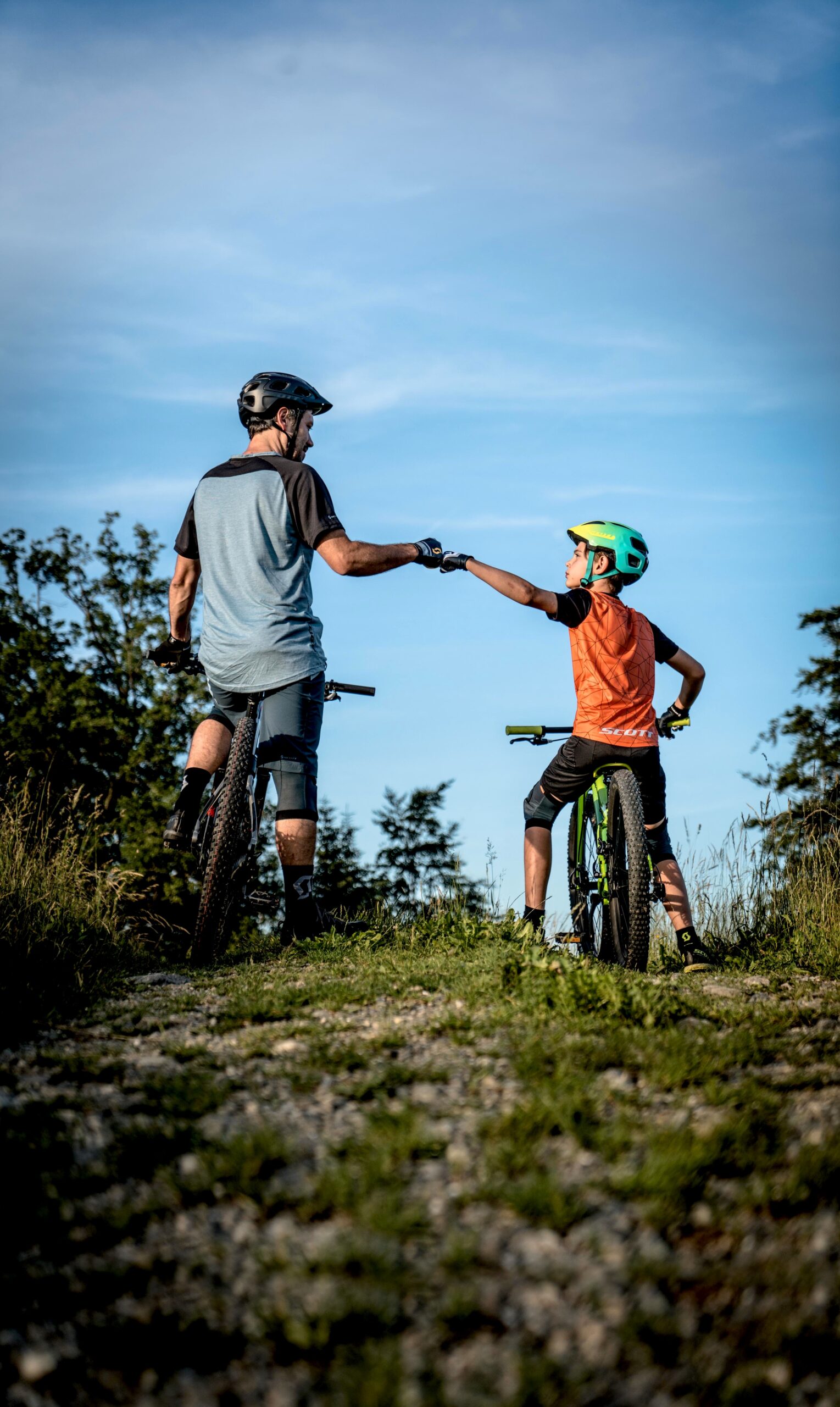 Bicycle rental around Lake Annecy
Set off for a few hours or several days on the Haut-Savoyard roads with one of our classic mountain bikes, hybrid bikes, or electric-assisted bikes - VAE, for adults and children, without forgetting all the accessories (lock, helmet, baby carriers, stabilizers, trailers, tracking bikes, etc.).
RENT A BICYCLE
The unique spot for bike & paragliding

on Annecy and its surrounding
K2 Outdoor welcomes you in its 200 m2 shop, at the foot of the Tournette and Bauges mountains, 17 km from Annecy and 4 minutes by bike from Lake Annecy. The whole team is at your service to equip you and help you discover various outdoor activities: paragliding, biking, hiking, ...
The Bauges Regional Natural Park, Lake Annecy or the Faverges Valley and its authentic Haut-Savoyard villages are all landscapes to be discovered by bike, on foot or from the air by paraglider. The Mont Blanc summit is never far away, in the axis of Geneva, Annecy, Chambéry, Albertville!
Go for an adventure in the heart of Savoie Mont-Blanc! Fill up on energy in exceptional landscapes through all seasons, between lake and mountain!

The K2 Outdoor store is located on the green bicycle path of lake Annecy tour, one of the most beautiful hikes in the region with a unique view on the turquoise waters of the most beautiful lake in France. Many cycling routes link Annecy to Albertville, Faverges, the Col de Tamié, the Col de la Forclaz, or the crossing of the Aravis from Marlens.
The area of the lake Annecy sources is also an ideal playground for mountain bikers. More than 120 km of itineraries for mountain bike and hybrid bikes are designed to welcome you to the heart of the Bauges, Aravis and Mont-Blanc massifs! … You take rural and forest paths to cross rivers, hamlets and mountain pastures with breathtaking panoramas.
We are at your disposal to advise you on the hikes to do according to your level, your equipment, the composition of your group and the lenght of your expeditions.
K2 Outdoor, your expert on outdoor activities in Annecy and Haute-Savoie
Shop for bicycle rental and paragliding, mountain biking, hybrid bikes, electric bicycles and hikes with family or friends. Advices, rentals and courses, Massif des Bauges, Lake Annecy, Savoie Mont-Blanc, at the crossroads of Geneva, Albertville, Chambéry and Lyon.